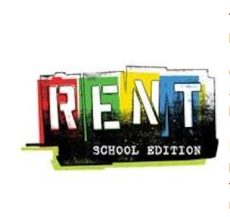 Trumbull High School in Trumbull, Connecticut has been in the news lately over the school principal, Marc Guarino's "abrupt" decision to cancel the school's Thespian Society's production of the school edition of the musical Rent, which  is "based loosely on Puccini's La Boheme," and follows a "year in the life of a group of impoverished young artists and musicians struggling to survive and create in New York's Lower East Side, under the shadow of HIV/AIDS."  In addition to the HIV/AIDS plotline, lesbian and gay relationships are portrayed, and the subject of drug abuse is addressed.
Connecticut Magazine states "reasons cited for canceling the production included concerns reportedly voiced by Trumbull High School principal Marc Guarino that the play covers "sensitive" and "controversial" subjects—despite the fact that the planned Trumbull production was to be the "School Edition," a version of Rent specially adapted for schools."
Students have organized petitions and a Facebook page to encourage the administration to allow the production to go forward. According to WFSB, "Guarino is said to be reconsidering the decision to block the play and is planning on meeting with the district superintendent next week to discuss the matter."
WTNH quotes Trumbull High School Senior Larissa Mark:
Trumbull is such an accepting community and Trumbull High is such an accepting environment. We believe that Rent could only further this and reflect our values as a town and as a community.