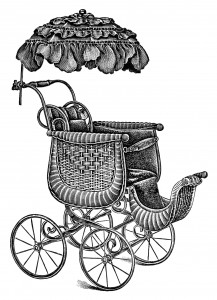 A very common question that same sex married clients with children ask us is:
"But we are legally married in Connecticut, and we are both on the birth certificate. Should we also adopt our child?"
Yes. In Connecticut, a child born to two married persons is presumed to be the legal child of both parents (including parents who use alternative insemination and a sperm donor to become pregnant). Most hospitals in Connecticut will list both married same sex spouses as parents on a child's birth certificate.
However, lesbian and gay couples should adopt their child, even if both of parents' names appear on the child's birth certificate. Marriage entitles you to a presumption of parenthood only, and there is nothing stopping a known donor or even an unknown donor from attempting to assert parentage over his child – adoption will permanently terminate his rights. In addition, other states may refuse to honor same sex parenthood, especially those states where same sex marriage or adoption is prohibited or unrecognized.
Adoption creates a permanent and irrevocable court decree, and is recognized by every state in the nation.
For more information on why adoptions are recognized even if a couple's marriage is not, please read my previous post here.  For more on why adoptions remain important for same sex couples following the Windsor decision in which the United States Supreme Court found Section 3 of the Defense of Marriage Act (DOMA) unconstitutional, see Kristen Marcroft's post here.
_________________________________________________________
At their law firm, Freed Marcroft LLC, attorneys Meghan Freed and Kristen Marcroft practice estate planning, family, real estate, litigation, business and non-profit planning, and LGBT immigration law in the historic Linden building on Main Street in Hartford, Connecticut.  The attorneys' practice is welcoming to all Connecticut individuals, families, and small businesses, especially including same sex couples and members of the lesbian, gay, bisexual, and transgender communities.
Meghan and Kristen  also publish the Connecticut LGBT Law Project as a resource of legal news and commentary for the Connecticut lesbian, gay, bisexual and transgender community and their friends, families, and allies.